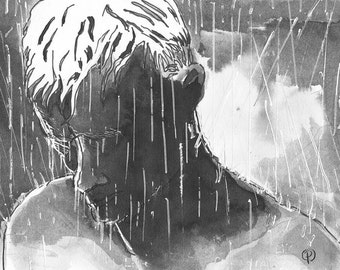 Can you express your entire life's experiences in few sentences?
Summing up our purpose of existence into this world, whatever we had gain or loss during handful of moments we term as life and wondering throughout about what we could be, is certainly not an easy feat.
But one person may have done it in a quite remarkable way, though not in real life but on the big screen.
Today, I found out about the passing of Rutger Hauer, a Dutch actor, who is known for delivering the most famous monologue ever spoken on the big screen.
Back in my early days of blogging, I wrote a post about that monologue. You can read it by clicking below:
The last breaths of a person's life are probably the most weighted moments of his/her entire life.

The scene you are about to watch is from movie Blade Runner, directed by Ridley Scott. It is based on a short story by Philip K. Dick named "Do Androids Dream of Electric Sheep?". This movie is one of my all time favorites and it kept me glued to the screen till the last scene.